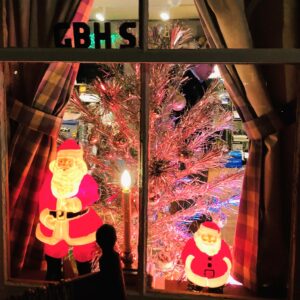 The exhibit is still open! This weekend is the last one for evening hours, but the display is on until Sunday, January, 12th. This beautiful Old Fashioned Christmas is at the GBHS Museum, 817 South Main Street (Route 7), across the road from the VFW.
Extended holiday hours this weekend are Friday and Saturday from 4-8pm. We're also open our usual hours, which are Saturday and Sunday 10am to 2pm and Monday through Thursday, 9am to 12 noon. 
Follow Christmas from the Colonial period to the Victorian era, then on to the '50s and to today's holiday celebration. Don't forget to bring the children and grandchildren. They'll love the Dept. 56 Christmas Village display!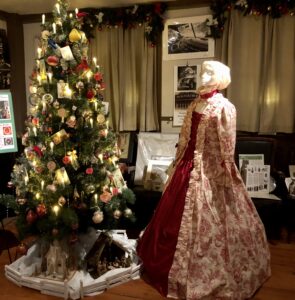 Come on down and take in the spirit while sipping on a hot chocolate, and do some bargain shopping in the gift shop area.
It's all about bringing back fond memories and putting a smile on everyone's face this holiday season.
For more information, call us at 413-591-8702 or email us at info@gbhistory.org.
Click each photo below for a bigger view