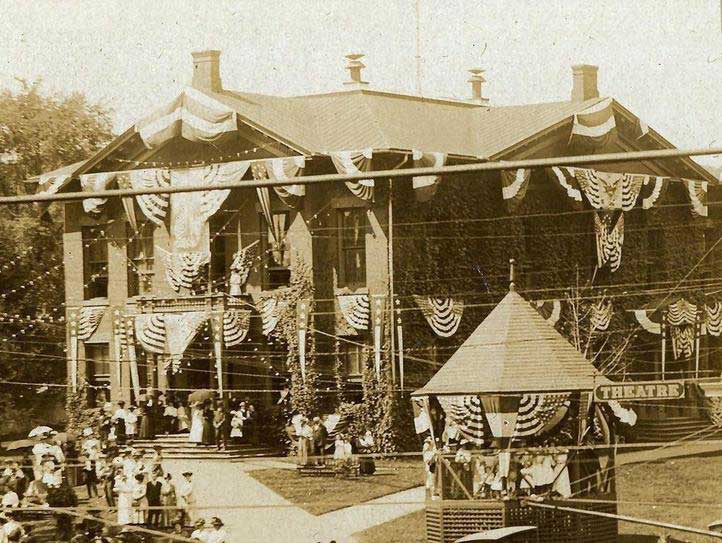 The Great Barrington Historical Society
The Great Barrington Historical Society is dedicated to collecting, preserving and promoting the history and culture of Great Barrington for the benefit of its residents and visitors. Through its programs, archives, and collaborations, the Society seeks to advance an appreciation of historical events and of residents who played major roles in national, international and Town history.
Throughout the year, GBHS fulfills its mission by:
Hosting frequent programs open to the community featuring local historians and special guest speakers;
Welcoming guests to the Town Museum and Education Center at the Wheeler (aka Wheler) Farmstead;
Conducting walking tours of historic Great Barrington; and working with the Town and Chamber of Commerce to promote Great Barrington's rich history, historic buildings and its cultural significance for residents and visitors alike.
We also manage an archival collection of over 50,000 artifacts of the Town's history, including paintings, prints, photographs, negatives, postcards, advertising, and many other types of artifacts too numerous to mention. The collection is currently stored in space provided at the Ramsdell Library in Housatonic. As fundraising and renovations allow, the Historical Society plans to move the collection to the Town Museum and Archive Education Center at the Wheeler Farmstead, where it can be accessed, displayed and interpreted.
Meanwhile, volunteers have been busy organizing and documenting collection items using a museum-grade computer program to make this information available to the public for research.
---
GBHS is a volunteer organization open to anyone interested in learning more about preserving and supporting local history. As a non-profit, GBHS depends entirely on the financial support of its donors to carry out its mission.
Officers
Barbara Syer, President
Richard Stanley, Vice President
Laura Katz, Secretary & Treasurer
Robert Krol, Executive Director
Board of Directors
Steve Bannon
Haley Barbieri
Brian Burke
Rachel Fletcher
Don Goranson
Laura Katz
James Mercer
Alison Read
Richard Stanley
Barbara Syer

Save
Save
Save