In addition to our usual free Saturday tours of the Great Barrington Historical Society Museum at the Wheeler Farmstead (always 10am to 2pm), we have two fun events there on Saturdays, October 22nd and October 29th. The address is 817 South Main Street (Route 7) in GB. If you have any questions, please call us at 413-591-8702.
On the 22nd, join us for homemade baked beans and cornbread, just like they ate in Colonial times, while you hear about the wonderful documents and artifacts that bring Great Barrington's history to life while touring this 1761 farmhouse originally owned by Captain Truman Wheeler.
And . . . we're having a Porch and Trim Painting Party on the 29th, again from 10am to 2pm. There's no climbing involved! If you'd like to volunteer to help with this very important project, call 413-591-8702 to sign up. You'll get to see how the Society's renovation of the Dutch Wagon House is proceeding–including the great new roof–and to be a part of this vital project to make our headquarters sparkle!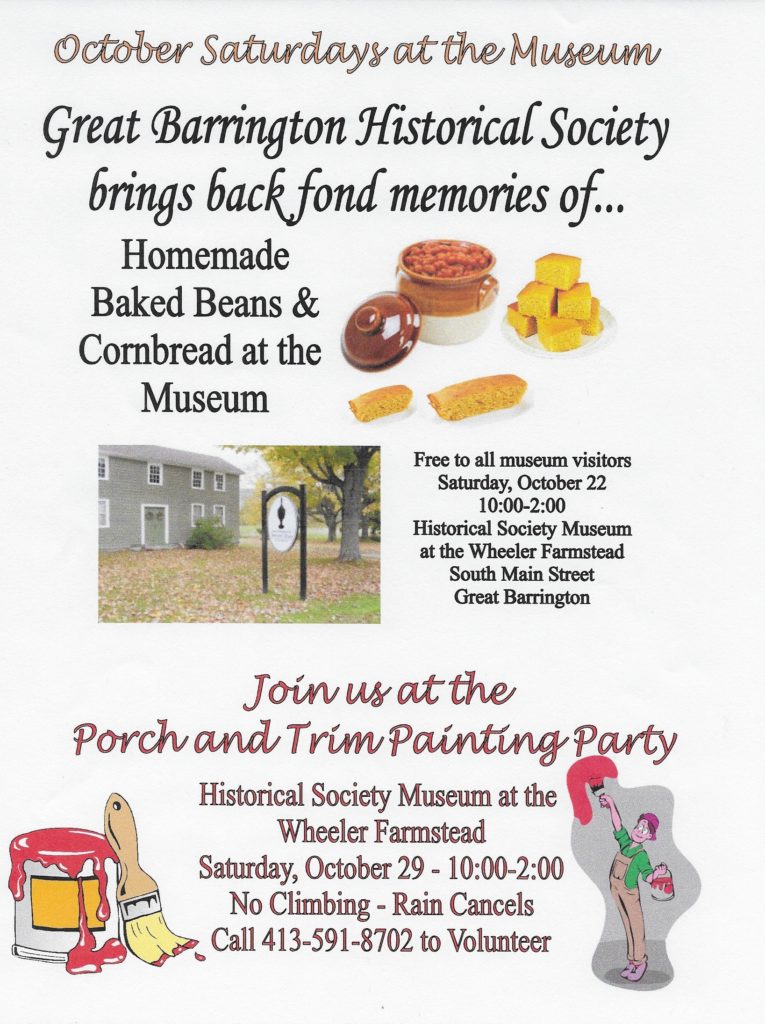 Save
Save
Save
Save
Save
Save
Save
Save
Save