Please join us at our Annual Antiques Show & Flea Market this Saturday, July 30th. (Rain date: Sunday, July 31st.) – 15++ dealers with wonderful items priced to sell. It's located at the Great Barrington Historical Society Farmstead, 817 South Main Street (Route 7), Great Barrington, MA 01230, across from the VFW.
Treasures await you! We're told that local pickers conspire to keep this annual sale a secret because they find so many great things here.
PLUS, our barn is jam-packed with excellent stuff at low prices. Old books, maps, furniture, very old strap door hinges, colonial pine writing/secretary desk, antique smalls, china, glassware, gadgets, postcards, collectibles, art, old prints, hundreds of old bottles, 1930s car radio, lamps, boxes and boxes of cameras and camera-related equipment – crazy low prices. Rockhopper bike, Schwinn vintage yellow bicycle. sports memorabilia, political and military paper, Big-double-sided wired Pepsi sign. So many good old things.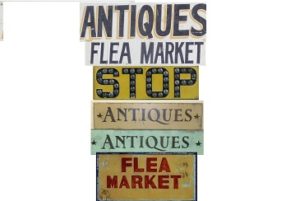 We're looking for volunteers to help with parking and directions. Call us at 413-591-8702 to help. Also . . . why not participate as a seller? It's the best $35.00 space fee investment you'll ever make!
Save
Save
Save
Save
Save
Save