This is certainly a year when "we need a little Christmas . . .!" Luckily, you can rekindle your Christmas spirit at the Great Barrington Historical Society's new exhibit An Old-Fashioned Christmas.
It's even bigger and better than last year! The beautiful four-room display is open in December every Friday and Saturday nights from 4 pm to 8 pm and Saturdays and Sundays from 10 am to 2 pm. Admission is free and the exhibit runs through Sunday, January 10, 2021. See it at the GB Museum at the Wheeler Farmstead, 817 South Main Street (Route 7) in GB, a few blocks south of the Fairgrounds–and right across the road from the VFW Headquarters. Onsite handicap parking and ramp are available and the Museum itself is fully handicap-accessible.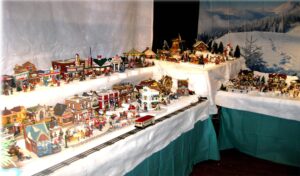 Come trace the history of the Christmas holiday from the Colonial period–through the Victorian era–and up to the modern Christmas. And while you're at it, add a decoration to our new Essential Workers' Christmas Tree. Name a special person and thank him/her for all they do for us during this troubled time by adding their name to this special "thank you" tree.
You and the kids and/or grandkids will love the huge Department 56 Christmas Village display in one of our rooms! Also, plenty of beautiful gifts (many handmade) are in our Gift Area, for holiday browsing.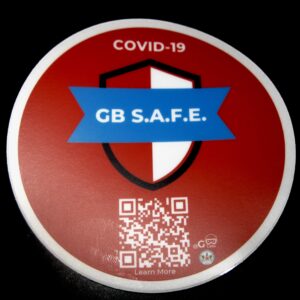 Please be assured that the Museum is a GB SAFE contact-free environment. Masks and hand sanitizing are required, and social distancing and limitations on the number of visitors will be strictly observed.