Don't miss the GB Historical Society's Old Fashioned Christmas exhibit — this weekend is the last chance to see this amazing display!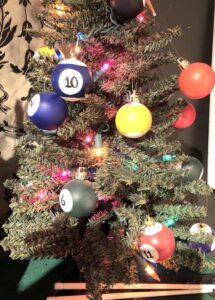 Admission is free and light refreshments will be served. See it at the GB Museum at the Wheeler Farmstead, 817 South Main Street (Route 7) in GB, a few blocks south of the Fairgrounds–and right across the road from the VFW Headquarters. Onsite handicap parking and ramp are available and the Museum itself is fully handicap-accessible, even including a wheelchair for use while visiting.
Come trace the history of the Christmas holiday from the Colonial period–through the Victorian era–and up to the modern Christmas. Bring the whole family! For you peppermint pig fans, they're back–but visit soon because the supply is limited.
Everyone will love the huge Department 56 Christmas Village display in one of our rooms. Don't miss the beautiful 1904 dollhouse, new this year. Kindle the spirit of the season and visit our Gift Shop for high quality handmade and vintage items.
Masks and hand sanitizing are required, and social distancing and limitations on the number of visitors will be  observed. For more information, call us at 413-591-8702 or email is at info@gbhistory.org.
To see entire photos, please click on each one.