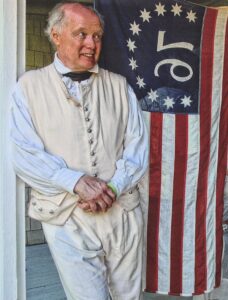 The Great Barrington Historical Society and the Great Barrington Historical Commission wish to honor and pay tribute to both legendary local historian James Parrish and last Wheeler Farmstead owner Linda Wheeler Mullany. Both passed away in April, 2022.
Jim Parrish was co-founder of the Society in 1976 and was an original member of the Commission. He enlisted in the U.S. Army during the Vietnam War and served in South Korea. He then pursued his love of history and conservation at the University of Arizona. Returning to Great Barrington, Jim explored the Berkshires as a newspaper reporter and editor. He also worked for the Berkshire County Historical Society at Arrowhead, the Berkshire Museum, the Berkshire Regional Planning Commission, and was a 30-year National Park Service employee.
Jim completed his first architectural survey of Great Barrington and Housatonic, which served for decades as the basic resource for our town's architectural history. He was also a longtime member of the Masonic Lodge, serving as Grand Master for several terms.
Blessed with an eidetic memory, Jim was extraordinarily knowledgeable about international, regional, and especially local history. For decades Jim was the go-to guy for information and details about every aspect of Berkshire history, often willing to share his expertise with others. He will be greatly missed.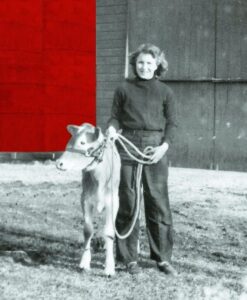 The GBHS would also like to honor and pay tribute to Linda Wheeler Mullany. She was the daughter of Edith and Truman Wheeler and was the last owner of the Wheeler Farmstead, which is now our Society home and town museum.
Linda worked for many years as a registered nurse at the Berkshire Medical Center and also opened the Olde Village Army-Navy store in Great Barrington with her good friend Sharon Powell. Linda would often stop into the Museum to sit on the porch and reminisce. Her eyes sparkled and her sense of humor was reflected in her stories of growing up on the farm.
The love she had for this home led her to become a major financial supporter of our Historical Society and the creation of this town museum. Each time the museum-quality lighting is turned on in the exhibit rooms, we are reminded of Linda's generosity. She is truly missed.