On Saturday, February 10th, the Great Barrington Historical Society will sponsor a lecture entitled "Believe in Life: The Enduring Influence of W.E.B. Du Bois," as part of the Town's celebration of the 150th anniversary of his birth.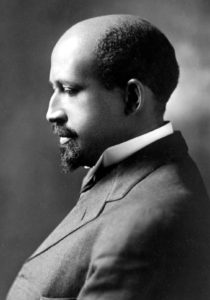 The event will be held at Searles Castle on Main Street in Great Barrington from 3 pm to 5 pm, and includes a tour of the Castle. Light refreshments will be served. The event is free and open to the public, but a donation of $20.00 would be greatly appreciated. Seating is limited.
The Guest Speaker is Rev. Dr. Jamall Andrew Calloway, a Presidential Postdoctoral Fellow and Visiting Professor at Brown University's Center for the Study of Race & Ethnicity in America. He received his PhD from Union Theological Seminary in New York, and his Masters degree from Yale Divinity School.
Dr. Calloway states that Du Bois's writings influenced his life decisions, since the time he first received a copy of The Souls of Black Folk; Essays and Sketches (1903) from his aunt when he was a teenager. Reverend Calloway has been the minister at The Church of Christ in Mount Washington for the past five summers.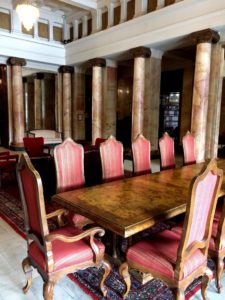 There is much to learn from Du Bois's extraordinary accomplishments and Great Barrington community's support of his continuing education. It is a lesson for everyone given the political divisiveness of our times. The Historical Society is collaborating with area high schools to extend an invitation to students whom they feel would benefit from hearing Du Bois's story as they consider higher education.
The Great Barrington Historical Society is a not-for-profit organization dedicated to collecting, preserving, and promoting the Town's history and culture. The Society seeks to advance an appreciation of historical events, and of residents who played major roles in national, international and Town history.
Donations from this event will go toward the Du Bois Archive Fund, which supports acquisitions of W.E.B. Du Bois artifacts as well as those relating to African- American history.
Click on each thumbnail below to see the whole photo