After extensive repair and painting, the big red barn is the home of the newly-expanded Book Nook. Two big stalls are filled with tons of donated books and magazines–and a third temporary "pop-up stall" only open this fall has amazing collectable plates at unbelievable prices.
The Book Nook is open on Sundays this fall from 9 am to 2 pm at the Truman Wheeler Farmstead, 817 South Main Street, Great Barrington, across from the V,F.W. and a (very!) short walk or drive south of the Fairgrounds. The cool, sunny weather of late summer and early fall is also the perfect time to tour the Great Barrington Historical Society Museum and to walk the beautiful lawns of the property.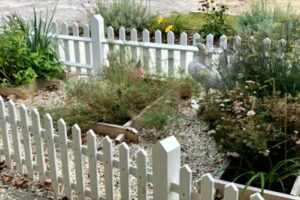 The handicap accessible parking area is now finished, and provides easy access by ramp to the front porch and Museum entrance. Before you enter the Museum, please take a minute to stop and look at the beautiful colonial garden. Thanks to the generosity of the Great Barrington Garden Club and many hours of hard work, the perennial garden should delight visitors for now and years to come.
Once Inside, we've got museum-quality lighting and four large rooms of permanent displays. Free tours are on Saturdays and Sundays from 10 am to 2 pm and during the week by appointment on Tuesdays and Thursdays from 8 am to noon.
In order to ensure a safe environment for everyone, masks are required for all visitors and staff both in the Museum and on the Farmstead grounds. The GBHS Museum is the first organization in town to proudly display the S.A.F.E. seal, assuring you that all state and local COVID regulations are met.
For more information, please contact us at info@gbhistory.org or call 413-591-8702.
Closeups of the Book Nook. Click on each to see a larger photo.