The Great Barrington Historical Society is very happy to present a Tree Planting and Maintenance workshop with Tom Ingersoll of Ingersoll Land Care, on Saturday, April 17th at 9:00 am on the Historical Society Museum grounds. Admission is free, but please let us know ahead of time by calling 413-591-8702 to reserve your attendance.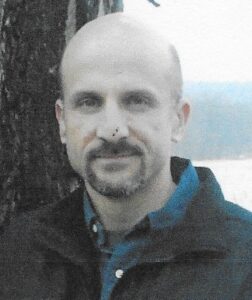 Tom is an ISA and Massachusetts Certified Arborist, a member of the Massachusetts Tree Wardens and Foresters Association, and is on the Board of Trustees of the Berkshire Botanical Garden. Join him as he demonstrates how to properly plant a tree to insure a healthy head start as well as showing how to care for your mature trees. Tom will be planting an elm tree to replace the dying maple tree on the front lawn of the Farmstead that had to be removed for safely purposes.
This is an outdoor event.  Rain date is Sunday, April 18th at 1:00 pm. Mask wearing is required and social distancing will be practiced. The Museum will be open both Saturday and Sunday from 10 am to 2 pm. If you have any questions or would like more information, email us at info@gbhistory.org. Hope to see you there!