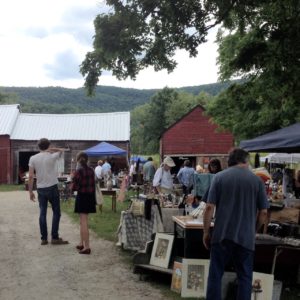 On Saturday, July 29th, the Great Barrington Historical Society will have its annual Antique Show & Flea Market on the beautiful lawns of the GBHS Museum at 817 South Main Street from 9am to 3:30pm. (Rain date: Sunday, July 30th.)
Ever wonder how much your favorite collectible or that piece you inherited from your grandmother is worth? You can find out from 10am to 1pm when Charles Flint of Charles Flint Fine Art and Antiques of Lenox will be offering appraisals. Each visitor can have one item appraised for $5, and 3 items for a total of $10. All appraisal proceeds benefit the Society.
We'll also be holding a Silent Auction at the Antique Show & Flea Market. Your donations are needed–and can include antiques, household items in good condition, craft items, collectibles, restaurant gift certificates, or even a weekend getaway. Bring your object(s) to the Museum before July 28th on Saturdays or Sundays from 10am to 2pm, or Monday through Thursday from 9:00am to 12 noon.
For more information, please contact Bob Krol at 413-591-8702 or email him at info@gbhistory.org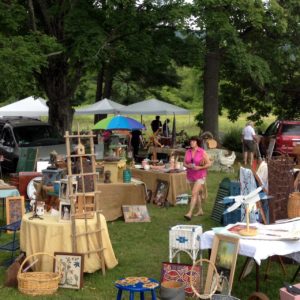 Dealers – reserve a space now–first come, first served. This event has always drawn a good crowd in the past, and dealers were please with the large number of buyers. Booth space is $35. Payment must be received by July 20th to guarantee a space. Send your payment to the GBHS, P.O. Box 1106, Great Barrington MA 01230.
Contact Rob Tepper at 917-446-7168 or at rftinma@gmail.com for more information.

Save
Save
Save